Vanessa is our 1200sf Accessory Dwelling Unit with two bedrooms, two bathrooms and a two car garage. The design also features a covered porch, creating a homie and quint feeling.  This is the ideal spot for a family or rental property.
Consider adding this spacious yet feasible space to your property.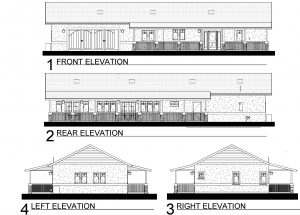 Choose your Plan Set Option below and then select any desired add-ons.
Not sure what to choose?  Check out our FAQ.